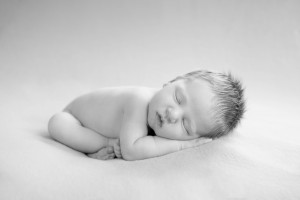 I am always so honored when someone hires me to photograph their newborn. Newborn sessions are my favorite. It is such a special time that goes by so quickly and documenting this beautiful time for my clients brings me the most joy!
Newborn sessions are booked by your due date, and then scheduled once baby is born. I encourage all of my clients to book their session before they have their baby. This is to ensure a spot on my calendar. However, if you are reading this with your sweet baby already in your arms, don't worry! I frequently get last minute inquiries from parents who weren't planning on doing a session but then change their minds after seeing their beautiful baby. I'll do my best to squeeze you into the schedule.
The best time to have you newborn session is when your baby is between 5-20 days old. This is the time when they are still perfectly new and still very sleepy. They can be molded into the most adorable poses at this time and it's also before newborn acne starts to show itself. I set aside about 4 hours for your newborn session, although sometimes it will take less time. Sessions are relaxed and allow time for feeding and cuddling your baby as needed.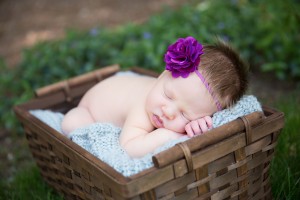 I have a wonderful, little newborn studio at my home in Newton, MA that has gorgeous light. This is a great option for when you want to have a traditional studio newborn session. I also offer newborn lifestyle sessions that would take place at your home. Lifestyle sessions are a combination of posed photos of your newborn baby and also a lot of images that document your new baby interacting with his or her new family. I have all the blankets, cute hats, dainty headbands, and other props for you to choose from for either type of session.
I also LOVE to photograph newborns outdoors (weather permitting, of course!)